How Mission Control Helps MSPs Find the Right People: The Ideal Hiring Recipe
August 7, 2023
In today's fast-paced technological world, MSPs (Managed Service Providers) face a persistent challenge: finding and recruiting the ideal talent. The responsibility for maintaining and optimizing clients' IT systems is no minor task, and having the right team is key. And finding the right team is where Mission Control NOC (Network Operations Center) steps in, acting as a beacon in the talent acquisition landscape for MSPs. So, how exactly does Mission Control aid MSPs in securing the right people?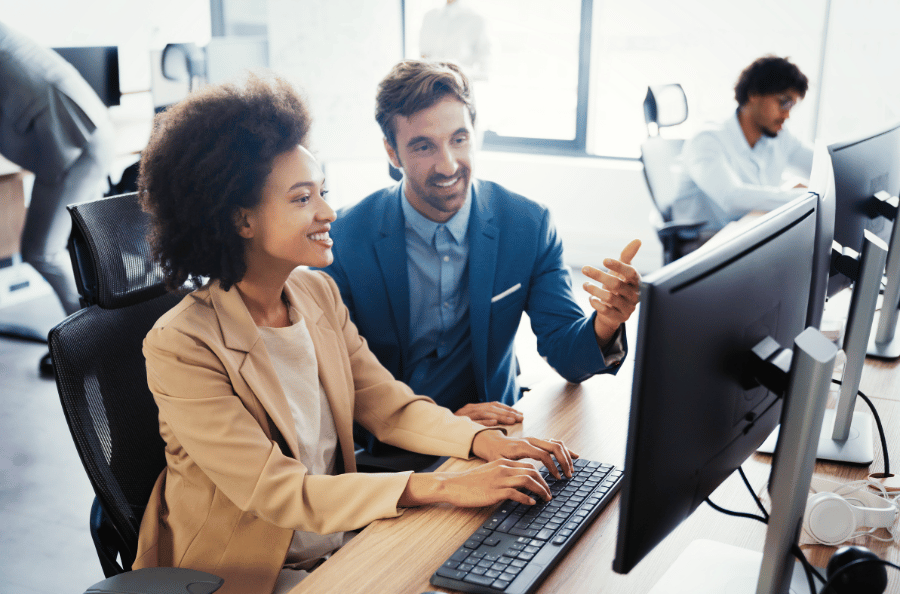 Industry-Specific Recruitment Approach
Mission Control is good at understanding the MSP world's unique needs and subtle differences. Instead of a generalized recruitment approach, they employ strategies that are tailored to the technology industry. Whether it's someone who understands network architecture or a technician familiar with the latest cybersecurity protocols, Mission Control ensures that the candidates are already tuned to the MSP frequency.
Comprehensive Skills Assessment
Mission Control doesn't just go by what's written on a resume. They have rigorous skills assessments designed to test potential candidates' proficiency, problem-solving abilities, and technical expertise. This approach ensures that the recruited personnel are knowledgeable and hands-on proficient.
Recommended Hiring Requirements for MSPs
To ensure compatibility and productivity, here are some hiring requirements recommended for MSPs:
Technical Proficiency:
A candidate should be well-versed in current technologies and tools. This includes, but isn't limited to, cloud platforms, network architectures, cybersecurity protocols, and IT support tools.
Experience:
While fresh talent can bring new perspectives, some roles in MSPs might demand experienced professionals. A combination of both can be ideal.
Problem-solving skills:
The IT and technology world is unpredictable. A potential recruit should be able to troubleshoot and think on their feet.
Soft Skills:
Communication, teamwork, and customer service skills are a must. Since many MSP jobs involve talking with clients, being good with people can be as important as having technical skills.
Benefits of Partnering with Mission Control for MSPs:
Efficiency:
With Mission Control's expertise in talent acquisition for MSPs, hiring becomes less of a headache and more streamlined and efficient.
Quality Assured:
With rigorous skills assessment and an industry-specific approach, MSPs can have confidence in the abilities and competence of the candidates.
Cost-Effective:
Reducing bad hires means less turnover and training costs, translating to financial benefits for the MSPs.
Time-Saving:
Mission Control takes over the brunt of the recruitment process, from sourcing to screening, allowing MSPs to focus on their core business.
Tailored Approach:
Mission Control recognizes the uniqueness and specific needs of each MSP business. They actively consider all this information and shape their recruitment strategies to match.
Finding the Right Talent Every Time
The right talent is the backbone of any MSP business, and Mission Control NOC serves as an invaluable ally in this ever-continuing quest. With a specialized approach, rigorous assessments, and a complete understanding of MSPs, they bridge the gap between MSPs and their ideal recruits. When MSPs entrust the hiring process to experts who understand the specifics, they position themselves better to succeed in today's challenging IT landscape.