The Power of White Label Help Desk: Benefits and Considerations
November 3, 2023
Businesses are continuously searching for strategies to streamline their operations and improve customer satisfaction. One such strategy that has proven effective time and time again is the use of white label help desks. At its core, a white label help desk allows companies to outsource their customer support services to third-party providers yet still maintain a branded experience for their customers.
Here, we dive into the myriad benefits of employing a white label help desk and some important considerations before hopping on board:
Benefits of white label help desk
Cost efficiency
Setting up and managing an in-house support system can be costly. From training to infrastructure to continuous updates, the costs add up. White label help desk solutions offer a ready-made, professional support system without the overheads of building one from scratch.
Scalability
Whether you're a startup or a well-established business, scalability is crucial. White label solutions can effortlessly scale up or down based on your requirements, ensuring you don't pay for more than you need.
Expertise at your fingertips
Instead of training your team, you instantly gain access to professionals who are already skilled in handling support queries, ensuring top-notch service quality from the get-go.
Consistent branding
Even though you're outsourcing, you still retain your brand's identity. The help desk interfaces, tickets, and communications all bear your brand, ensuring a seamless experience for your customers.
Considerations before adopting white label help desk
Alignment with your brand voice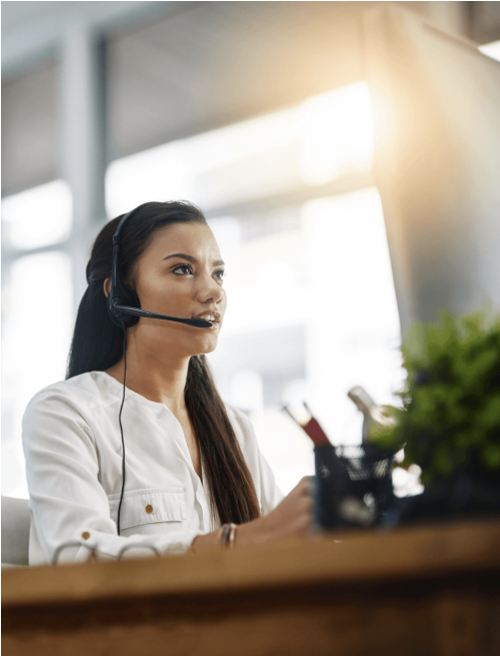 Ensure that the third-party service can adapt to and resonate with your brand voice. It's essential that your customers feel they're communicating directly with your brand, not a distant entity.
Data security
Your customer data is invaluable. Before employing a white label help desk, it's crucial to evaluate their data handling, storage, and security measures. They should be compliant with international standards to ensure your customer information is in safe hands.
Customization and integration
Can the service be tailored to fit your specific needs? Does it integrate well with your current systems? Ensure there's flexibility and compatibility before you commit.
Long-term viability
Relationships with service providers can last for years. Evaluate their track record, customer reviews, and stability in the market to ensure they're a good long-term fit for your brand.
The potential of white label help desks is undeniable. They offer a seamless way to enhance customer support, reduce operational costs, and maintain brand consistency. However, as with any decision, it's crucial to weigh the benefits against potential challenges. With the right partner, your white label help desk can become a transformative tool for your business.
Mission Control's outsourced help desk services provided by experienced technicians carefully resolve every issue.
Get in touch now for more information on our white label MSP services!